Cauliflower, Pomegranate & Pistachio Salad
Cauliflower, Pomegranate & Pistachio Salad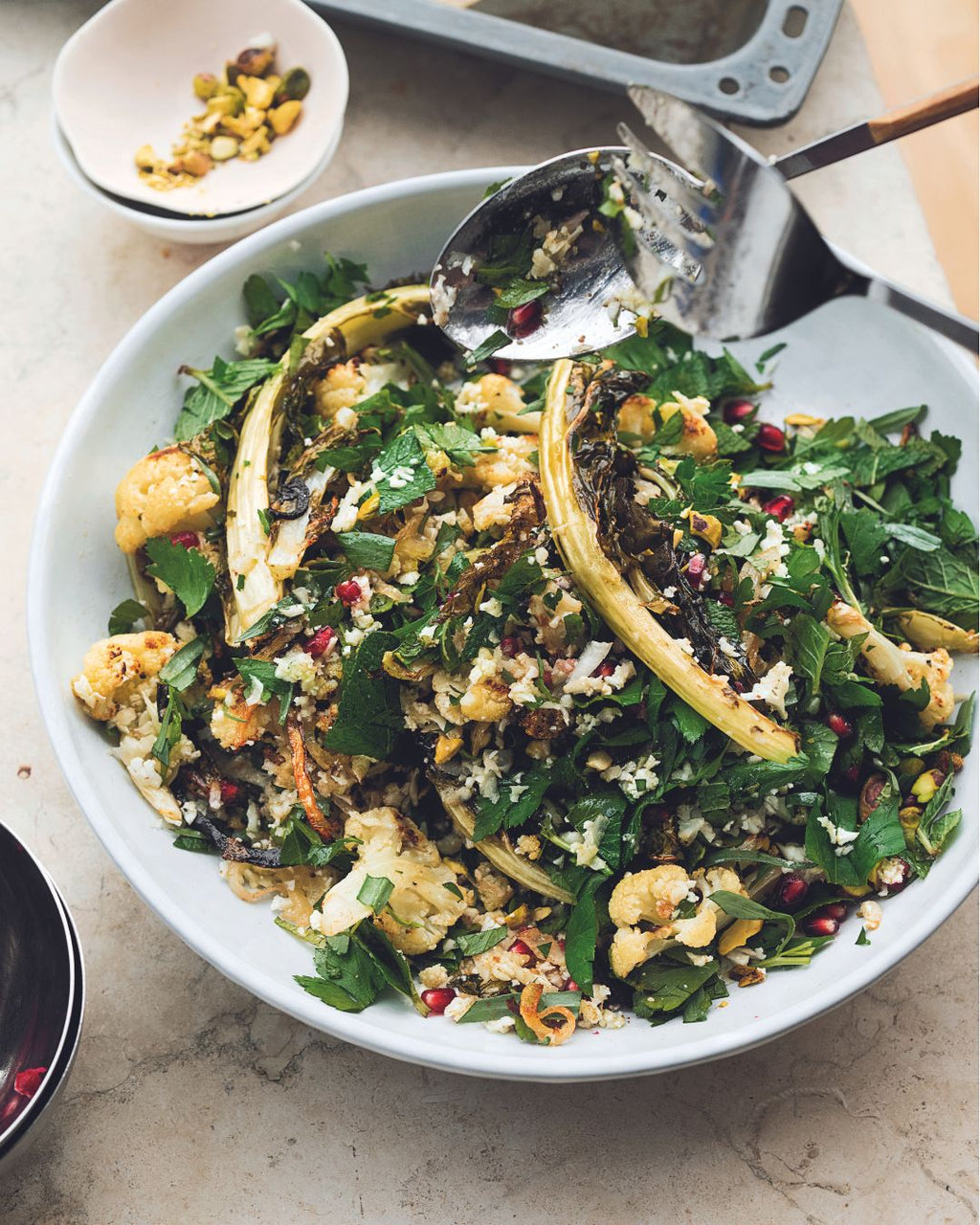 1 large cauliflower (800g)
1 medium onion, roughly sliced (130g)
80ml foodies Extra Virgin Olive Oil
25g parsley, roughly chopped
10g mint, roughly chopped
10g tarragon, roughly chopped
seeds from ½ medium pomegranate (80g)
40g pistachio kernels, lightly toasted and roughly chopped
1 tsp ground cumin
1½ tbsp lemon juice salt
Method
Preheat the oven to 200°C fan.
Coarsely grate a third of the cauliflower and set aside in a bowl. Break the remaining cauliflower into florets, roughly 3cm wide, and add these to a separate bowl with the cauliflower leaves, if you have any, and onion. Toss everything together with 2 tablespoons of oil and ¼ teaspoon of salt, then spread out on a large parchment-lined baking tray. Roast for about 20 minutes, until cooked through and golden-brown. Remove from the oven and set aside to cool.
Once cool, put the roasted vegetables into a large bowl with the 50ml oil, the grated cauliflower and the remaining ingredients, along with ¼ teaspoon of salt. Toss gently, just to combine, then transfer to a platter and serve.