#nzpremiumfoods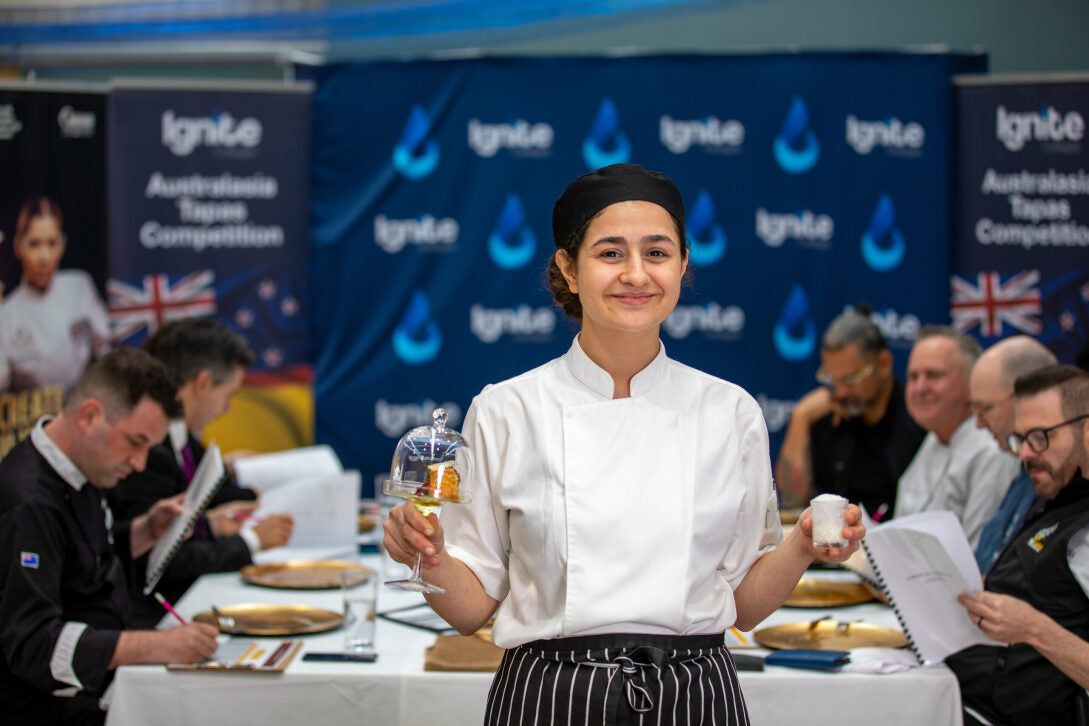 Decoding Delicacies: A Deep Dive into the 5th Australasian Tapas Showdown
Tapas Tapas Tapas: Unleashing the 5th Australasian Tapas Competition
Toil of passion, dash of rivalry, burst of flavors – this was the essence at the recently concluded 5th Australasian Tapas Competition. Under the watchful gaze of notable culinary experts, Australia and New Zealand's talented chefs battled it out, with one culinary maestro finally claiming the coveted prize.
Are you wondering how it all happened? Rest assured, the competition more than lived up to the hype. It was an intense, fiery face-off between 15 finalists, each displaying remarkable culinary prowess with their tapas recipes in the professional setting of the Ignite College in Auckland. Competition was tough, the pressure was high, but the quality of tapas being crafted in such a charged environment was nothing short of exceptional all whilst using the foodies Organic Flaky Sea Salt!
 Jasbir Kaur and The Judging Panel
The participants' culinary expertise was under the watchful eye of celebrity chefs and competition connoisseur, Jasbir Kaur and her team. Having scrutinized countless culinary competitions, Kaur's expertise was a guiding beacon all the way. And who, you ask, was bestowed with the honour of the winner?
… Rosie Tunc!
In a proud celebration of culinary achievement, Rosie Tunc emerged victorious. Judges were impressed by the execution and engaging story of her tapas dish, deeming it 'Extemporary' The fact that Tunc has been refining her skills under the masterful mentorship of Chef Volker Marecek at the Cordis Hotel, just adds to her shining victory. Her tapas truly stood out, showcasing her immaculate technique and rich understanding of flavours.
What's Next for Rosie Tunc?
Tunc's win is not just a personal victory, but a triumph for New Zealand cuisine as she prepares to represent Australasia in the upcoming World Tapas Competition in Valladolid, Spain this November. Will her compelling culinary tale continue to inspire? Will she do us proud in Spain? The anticipation is real!
To Rosie - we just wish you all the best. Give 'em a taste of New Zealand!