Slow-Cooked Lamb Shoulder Recipe With Caramelised Onions & Beans
Slow-Cooked Lamb Shoulder Recipe With Caramelised Onions & Beans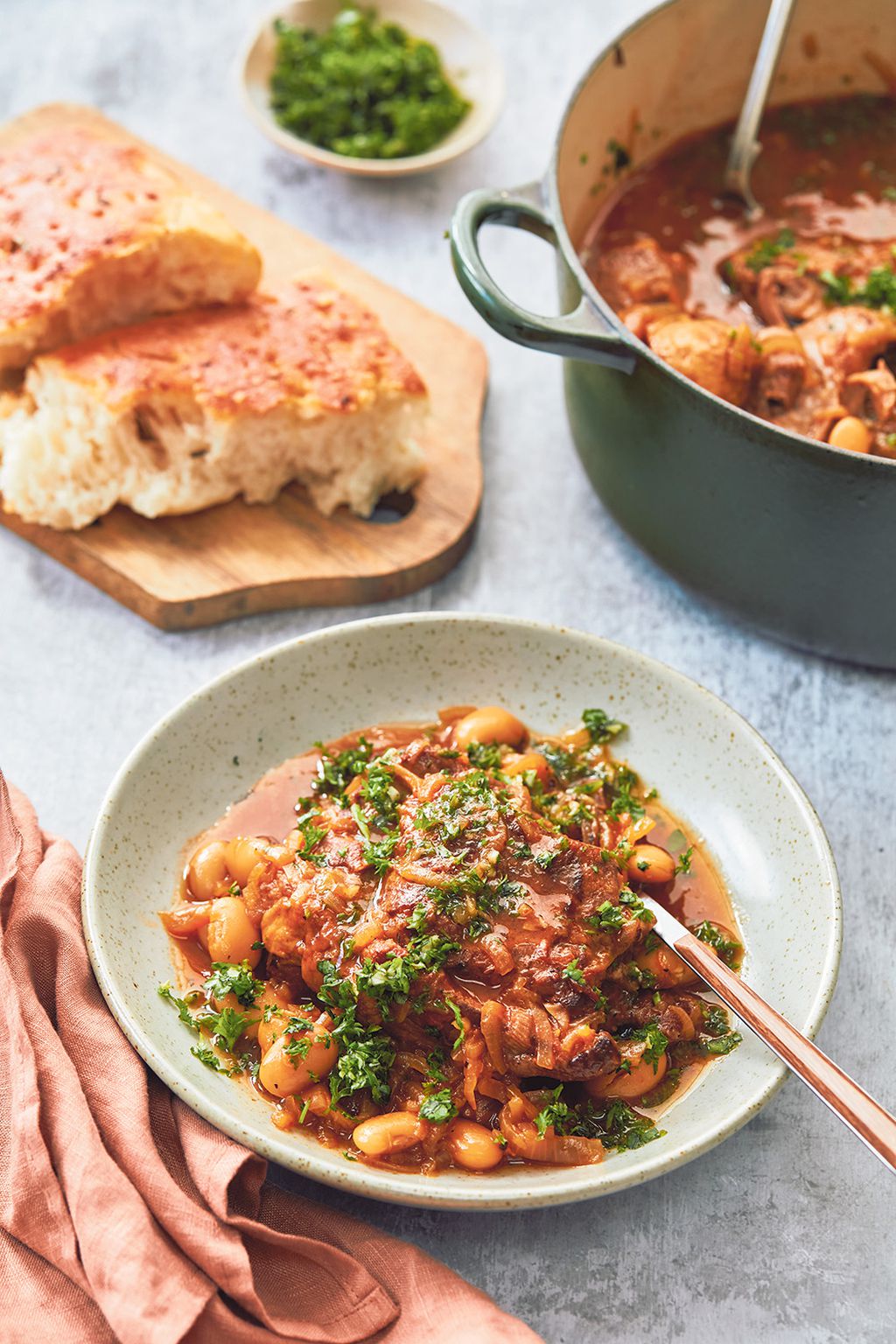 SLOW-COOKED LAMB SHOULDER AND BEANS RECIPE
Serves 8
2 Tbsp foodies Extra Virgin Olive Oil
1.4kg boned lamb shoulder, cut into 4
½ cup flour
 3 onions, thinly sliced
 2 Tbsp sage or oregano leaves
 1 cup white wine
 2 cups stock
 1 tsp salt and pepper
 1 Tbsp tomato paste
 425g tin white beans
 1 cup chopped parsley
 4 cloves garlic, crushed
Preheat the oven to 160C.
Heat the oil to a high heat in an ovenproof pan or a frying pan. Dust the lamb generously in flour and season. Place one or two pieces into the oil, browning on both sides. Remove and add the other pieces to brown.
In the same pan add the onions, cooking slowly for 8-10 minutes. Add the lamb back in along with the herbs, wine, stock, salt, pepper and tomato paste, turning the lamb to coat and mixing it all together. Cover and place into the oven for 2½ hours. Check once for the liquid level and add a little more stock if needed. Cool at this stage overnight if you have time.
Add the beans and cook for a further 45 minutes or until the lamb just falls apart.
In a small bowl combine the parsley, garlic and a little extra salt and pepper.
Just before serving, sprinkle the lamb with the parsley.